November 25, 2012 at 11:43 pm
#845
Jason Bobich
Keymaster
Hello,
So keep in mind that the framework's custom layouts and WordPress's "Page Templates" are two separate things. A WordPress page template is where you'd actually create a physical, coded template file that you could then attach to your pages. — http://codex.wordpress.org/Pages#Creating_Your_Own_Page_Templates
Within our framework, a "custom layout" is something that is intended to be applied to one individual page, opposed to a re-usable template. When you create a custom layout, you cannot use them on multiple pages that have different content populating various elements of that layout.
So, in a nutshell, 1 custom layout = 1 page. In your case, you'd have to create a unique custom layout and page for each product if you're using the Layout Builder plugin.
However, I do understand the confusion with some of the concepts. When I originally designed the layout builder, it was meant to be used for that one special page on your site like the homepage. So, if you're using to create many pages, it can be a little confusing jumping back and forth between the Builder and editing your pages, and things seem sort of disjointed.
Over the last week, we've been working on some improvements to this and you should see some updates very soon to Jump Start and the Layout Builder plugin that will make editing these things much easier to manage.
1) You will now be able to start a new layout, using a pre-existing layout as the starting point.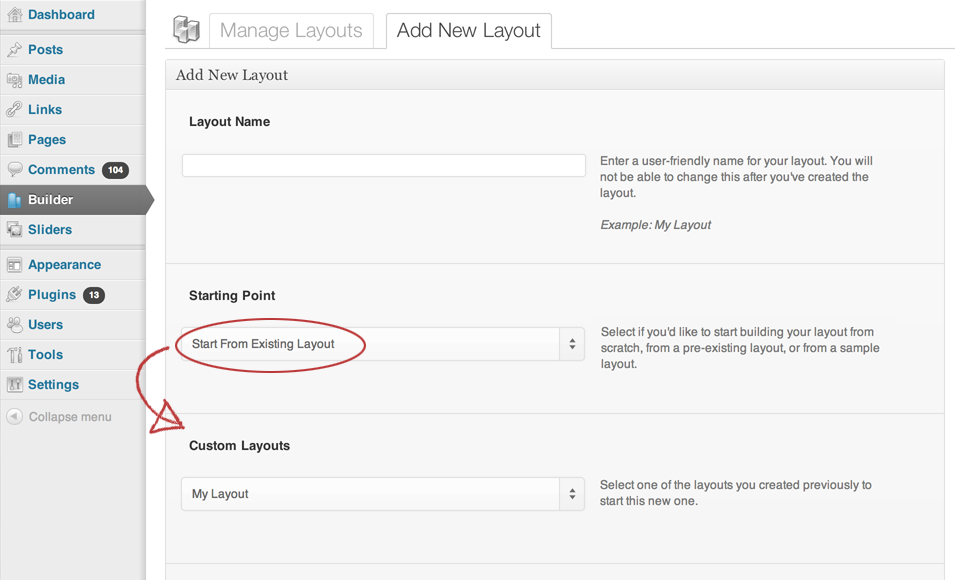 2) You wil now be able to manage the custom layout applied to a page directly from the Edit Page screen.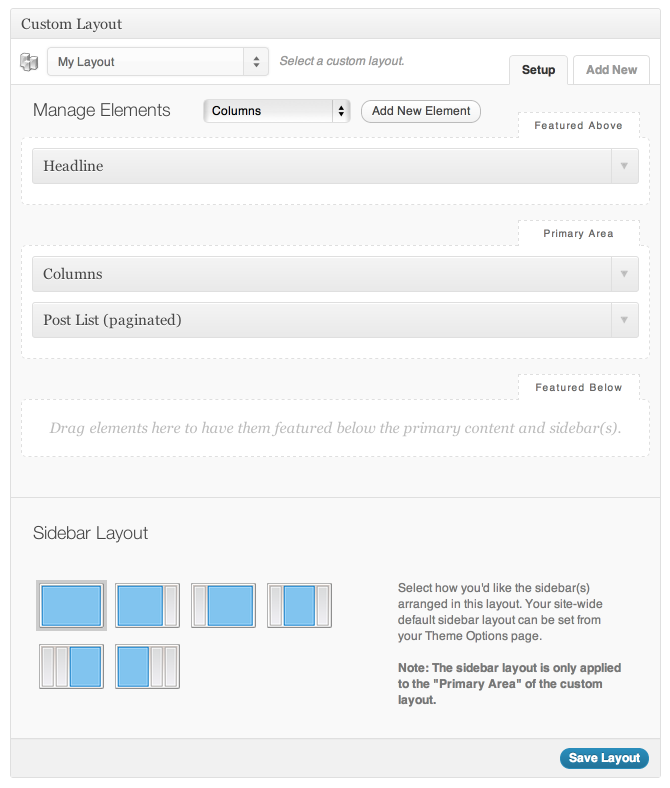 3) There will be a new "Simple Slider" element added to the Layout Builder's elements that will allow you to create a quick, basic slider directly in the Builder or Edit Page screen without having to create anything under the Slider Manager plugin.
======
We've got #1 and #2 finished, but will now be working on #3 to finish that before pushing out v1.1 of the Layout Builder.
While the internal setup will not change, hopefully the continuity of editing these items in relation to their pages will. So if you do decide to create custom layouts for each product, you can feel free to do this, and later when you update to our new version of the Layout Builder, everything will remain in place.